Tea Tales — #giftingsolutions
Karma Kettle

Tags:

#aroma, #blacktea, #certification, #chai, #connoiseurs, #corporategifting, #corporategifts, #expert, #flavour, #gifting, #giftingsolutions, #greentea, #herbaltea, #oolongtea, #sommelier, #sommeliercertificate, #tea, #tea #connoisseurs, #teaaroma, #teacertificate, #teacertification, #teaconnoiseur, #teaexpert, #teaflavour, #teasommelier, #teatips, #tips, #tisane, #whitetea
In recent years, specialty teas have grown in popularity, revolutionising the tea industry. These teas, which are frequently sourced from particular locations and meticulously prepared, offer a variety of distinct flavours and smells that cater to the different interests of tea connoisseurs. Specialty teas have captivated the interest of tea aficionados all over the world, with floral and fruity infusions to unusual and exotic mixes. Furthermore, these teas are well-known for their health advantages, as they are generally high in antioxidants and other natural components that promote health. This has not only elevated the overall tea-drinking experience but has also created many more...
---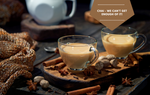 In India, chai is more significant than only a cup of tea to begin the day - the thick sweet drink is a crucial part of every Indian's life. When you stroll around an Indian neighbourhood, you will discover innumerable chaiwallahs (tea sellers) steaming up a warm Masala Chai for their customers.  Indians drink approximately 837,000 tonnes of tea yearly, making it the country's most famous and loved beverage. It has been documented that tea in India was firstly used for medicinal purposes back in 500 B.C, and later the culture of drinking tea was made famous by the Britishers....
---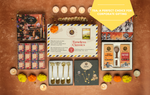 Once in a while, you would want to thank your employees or congratulate a client on their achievement. The ideal way to do it is through corporate gifting. In this guide, we'll take you through the essentials of corporate gifting in detail, and share our advice on how to manage corporate gifts in 2022. Personalise your gifts - A personalised gift makes a powerful impression on the recipient and says a lot about the gift giver. It establishes a connection and celebrates the bond. Do not insert promotions - Corporate gift-giving is mostly done to express gratitude to your staff and to...
Recent Articles
Categories