Product Description
Enjoy an authentic Turkish apple tea- Istanbul is a refreshing hibiscus rose green tea infusion with apple bits, strawberries, black currants and lemon peel transporting you to Turkey's bustling markets.
A Cup of Wellness
At Karma Kettle, our mission is to have a positive impact on the body, mind, and spirit of tea aficionados and future tea converts. Our range of wellness teas, herbal tisanes, and single estate teas come straight from the garden to your teacup. Each blend is handcrafted and produced in small batches. This means you get to drink teas that are fresh and healthy! Our teas are 100% vegan, gluten-free, cruelty-free, contain no artificial additives or flavorings, and require no milk, sugar, or artificial sweeteners
Tasting Notes
Aromas of citrus and fruit in the nose. Istanbul brews notes of warm apple cider and berries in the palate. Finish is tart and crisp.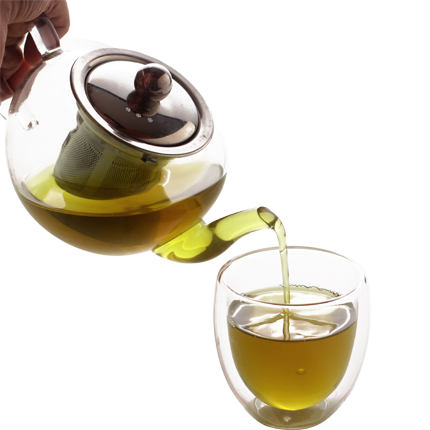 Brew The Perfect Cup
1 teaspoon

100°C

3-4 mins

No
Questions & Answers
1. What is Istanbul?
Istanbul is a Turkish inspired hibiscus rose green tea with apple that best expresses the flavours of the famous Turkish Apple Tea
2. What is Turkish Apple tea?
Turkish apple tea is a drink made by steeping dried apple pieces or dissolving apple flavored granules or powder in boiling water. It's served in small, 100 ml tulip shaped glasses without handles. Apple tea is one of the two most popular hot drinks in Turkey.
3. What are the benefits of drinking Turkish Apple tea?
Turkish apple tea may promote a healthy glowing skin, improve gut health and strengthen the immunity