Product Description
Nightingale is a musical blend that marries Silver tips white tea with the aromatic and floral jasmine. Butterfly pea flower renders a striking violet color to the brew.

Health Benefits:
White Tea is low in caffeine and rich in antioxidants
White tea prevents premature aging of skin and promotes a glowing skin
Butterfly pea flower

helps in losing water weight 

as it is a natural diuretic 

Butterfly pea flower is said to regulate blood sugar levels
Jasmine is an aromatic flower that is rich in antioxidants and is said to improve metabolism and aid weight loss
Tasting Notes
Nightingale has a beautiful aroma of jasmine on the nose. It brews to a blue color and has subtle floral and earthy notes in the palate. Sweet rounded finish.
TIP: Squeeze a lemon and watch it's color change to violet.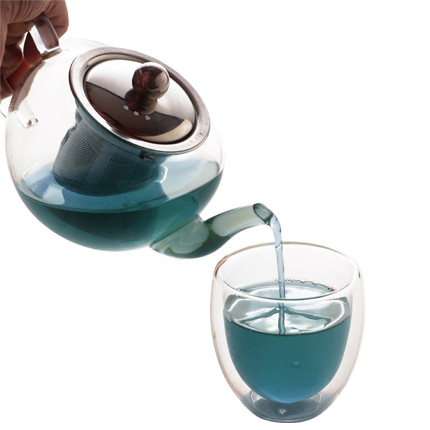 Brew The Perfect Cup
1 teaspoon/2 gms

85°C

3-4 mins

No